Quality mascara: But what makes it a quality product? List of the most valuable mascara ingredients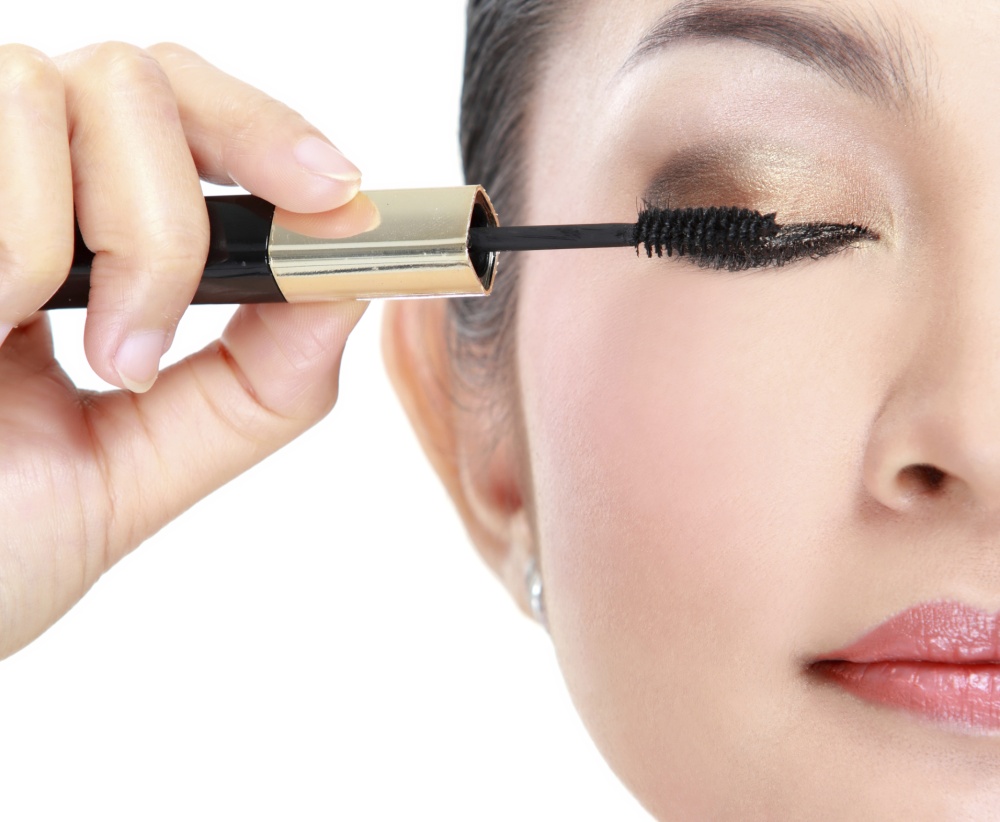 Most of mascaras available make eyelashes weak, dehydrate them and cause their excessive falling out. This can be shocking but frequently a mascara is responsible for slowing down natural eyelash lengthening processes, it causes lash thinning as well as makes them grow shorter and weaker. Luckily, there are some mascara products on the market which are full of nourishing substances. Which in particular? Here is the list of the most precious lash nourishing ingredients.
Quality mascara composition – The best ingredients to look for in mascara
provitamin of B5 (pantothenol) – basically, it's almost an iconic substance used in hair care to condition both the hair growing on head as well as eyelashes. It accelerates wound, minor cut and scrape healing processes, relieves inflammations and soothes irritations. All of this makes it a key substance added to mascaras for sensitive eyes. Moreover, provitamin of B5 moisturises, strengthens, makes lashes thicker and leaves them glossy. It's due to pantothenol that eyelashes become more elastic and good-looking.
vitamin E – it's an essential and very potent beautifying substance. It extends product's expiration date and doesn't affect its smell at all. What's the most important, this vitamins is recognized as a really strong anti-oxidant which is able to combat free radicals and slow down ageing processes. Additionally, it protects against damages and dehydration. In short, vitamin E significantly improves condition of eyelashes.
lactic acid – it's a natural constituent of our skin, hair and nails. It helps eyelashes stay in a good condition, prevents damages, reinforces, combats dehydration and brittleness. Lactic acid is one of the most essential building blocks of our skin. Moreover, it affects the work of other conditioning substances (e.g. it intensifies their action). In short, lactic acid takes good care of hair shafts and hair bulbs.
arginine – organic amino acid that is naturally present in human body. It influences keratin synthesis (eyelash constituent) so it plays an important role in hair regeneration and self-rebuilding processes. Arginine accelerates all self-healing processes that take place to fix damages.
soy germ extract – a potent active substance displaying 'fixing' properties. Also, soy germ extract is the diversity of proteins, sugars and saponins. It revitalizes eyelashes, prevents their loss and even stimulates their extension. It strengthens lash surface, too.
wheat germ extract – equally precious substance like soy germ extract. It's a source of many essential for hair nourishing and regenerating substances. It works like a repairing therapy of great power and efficiency. Thanks to this substance eyelashes increase their elasticity and boost their shine.
Abyssinian seed oil – quickly and easily penetrates epidermis, helps replenish tissues with water and facilitates lipid transportation. It's known for being one of the best substances of hydrating properties. It moisturises hair, eyelashes and skin equally well. Abyssinian seed oil is neither comedogenic nor overburdening for hair. Additionally, the oil nourishes efficiently and protects against damages.
cottonseed oil – it's a substance that hair needs to grow healthy and strong. This oil contains a high concentration of proteins and fatty acids that are crucial for hair. It's often combined with other oils to work as a moisturising and protective treatment. Cottonseed oil protects hair, including eyelashes, against damages.
To sum up, while choosing a mascara focus on its list of ingredients. Try to find whether a particular mascara contains any conditioning substances at all. After all, the more nourishing substances a mascara has, the better for your eyelashes.